SAT, ACT, Subject Tests, AP Tests, TOEFL, Test Optional Colleges. Test Flexible Colleges.
For Tabor juniors and their families, there's much to learn and lots to consider.
Understandably, many juniors and seniors feel anxiety about which tests to take and how they need to prepare to do their best. This is precisely the reason that Tabor's college counseling office has implemented diagnostic testing and test preparation as part of college search programming.
Having begun meeting with their college counselors, juniors are reviewing diagnostic testing results (those tests taken in the fall), making plans for which test preparation course they will take, and signing up to take the SAT and/or the ACT in the spring and summer.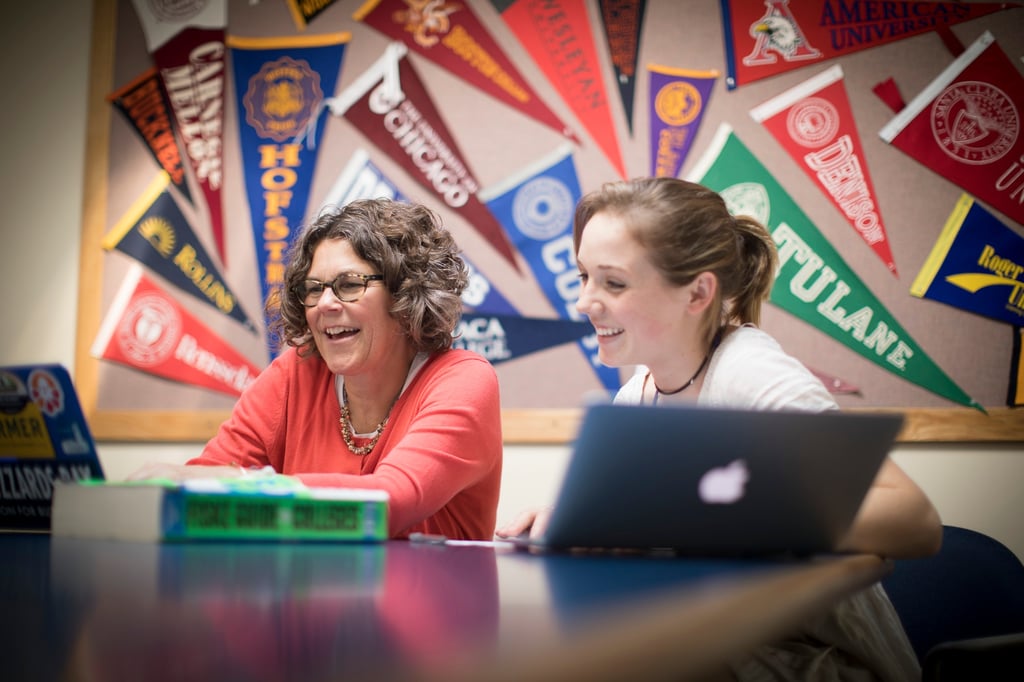 One of our roles as counselors is to help students understand the various testing options available and how creating a list that includes test optional and test flexible colleges is an important and strategic part of planning. While many colleges and universities require either SAT or ACT results, the number of colleges that are test optional is more than 850 and climbing.
What is Test Optional?
Test optional colleges give applicants the option to submit their test scores...or not. They offer this because of their belief that an applicant's high school record predicts undergraduate success better than any standardized test. A comprehensive list of colleges that are test optional may be found at Fair Test: The National Center for Fair and Open Testing. Lots of familiar college names will appear, including Holy Cross, Wake Forest University, Colby College, Dickinson College, and Wesleyan University.
Choosing not to submit test scores does not put applicants at a disadvantage, however, it is important to note that discussing the options with your college counselor is always important.
What is Flexible Testing?
Flexible testing policies typically allow students to send SAT scores, ACT scores OR multiple exams of a student's choice (ACT, SAT, AP, IB, TOEFL). Other flex testing options exist as well. At Franklin & Marshall College in Lancaster, PA, students are allowed to send two graded writing samples in lieu of standardized test scores. The samples must come from junior or senior year and may be creative or analytical. More on this policy may be found on Franklin & Marshall's website.
Standardized testing remains a necessary evil that all students need to deal with. Tabor students should breathe a little easier knowing their college counselors are always available to help them make informed and strategic decisions.