Hey folks! For those who don't know me, I'm Poom Siripakorn '21 and I am from Nonthaburi, Thailand. I am currently spending a school year abroad as a junior in Beijing, China. And yes, I will return to Tabor as a senior!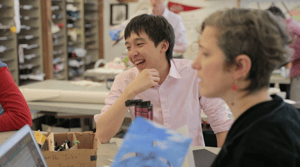 My time at Tabor means a lot to me. By applying, I proved to my parents that I am capable of making good decisions for myself. It was the first time I lived abroad for nearly a year without seeing my parents and my siblings. It was hard, but successful.
As I proceed through my Tabor career, I have not made things easier for myself, instead I love getting myself lost in something new, pushing beyond my comfort zone. For instance, I usually hate playing competitive sports because I get really nervous. Still, I decided to try soccer, squash, and sailing during my freshman year at Tabor. Before I came to Tabor, I had no clue how to sail. I remember the first time that I sailed was with Tanner Rosa '18, he was literally calming me down the whole time. However, I didn't capsize, which is pretty cool. It worked out and now I love sailing.
The fact that I love pushing myself, is what led me to make a decision to make my life even harder. By the end of my freshman year, I started to question myself: "Will I spend four years of my high school doing the same things over and over?" In response, I decided to do some new things my sophomore year. I tried Seawolf Sessions, a chance to try various water sports such as Tabor Boy, sailing, and crew at our school by the sea. Next, I joined the winter musical cast; in the spring, I returned to sailing because I loved being on the ocean.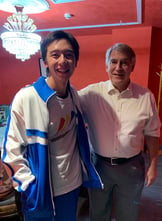 In the beginning of Seawolf Sessions and the winter musical, I regularly asked myself: What the heck am I doing right now? Am I going to enjoy what I'm doing? I often asked Mr. Downes, one of my teachers, these questions and he said that it takes time to settle into something new. Then I started to ask myself again, "What is that one thing that I am looking for?"
When Mr. Wall, an admissions officer for School Year Abroad, showed our Chinese class the video about their program in China, I was talking to my classmates and thinking: "Who would be mad crazy enough to spend a whole academic year studying abroad in China?" However, when Mr. Wall left the classroom, Ms. Su, my Chinese teacher, came to me and said: "Poom, I think you would be a good fit." I decided to apply for a semester abroad. Later, I reconsidered and sent an email to the SYA director of admission to say that I would like to be considered for the whole academic year rather than just four months.
After SYA accepted me, I was not sure about my decision. I wanted to settle myself into the Tabor community and enjoy the full experience as a four-year high school student. I wanted to sing and dance on the stage. I wanted to sit in the Hayden library and smell the scent of the old books and startle people as they were studying just to make them laugh. But, I told myself: "I have already decided. It is not like me to take the easy path." I decided to immerse myself in China, in the language and its five thousand year-old culture.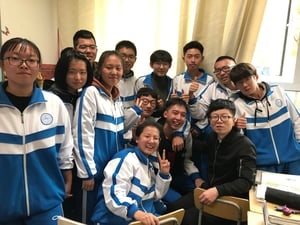 I came to China with the belief that because I have studied abroad before it should not be a big problem for me to adjust to Chinese culture. Back in America, I barely felt homesick because I was able to keep myself occupied with my dormmates, schoolwork, and activities. However, here in China, the moment school is finished, some kids go home immediately and start working on their homework until midnight. I tried to spend my time with my host brother, but his school ended at eight every day. The culture shock hit me hard emotionally.
My life here in China revolves around my host family, classmates, and teachers. I try hard to balance my time with them now, but at first, the fact that I spent a significant amount of time with my host family made it even harder for me to go out with my friends during the weekend. Eventually, I started to realize that I am here to grow and improve myself and I made more of an effort.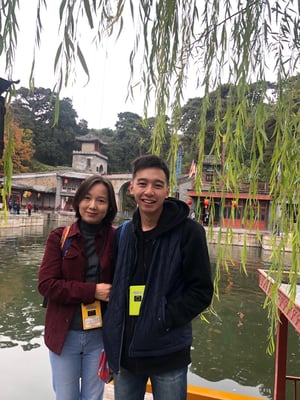 After a couple of months in China, I saw a lot of changes over time. My relationships between me and my classmates changed. And, I experienced some ups and downs. But throughout the rough times, I grew stronger as I started to learn to make the "right" decision for myself and embrace the experiences.
Although it feels like forever, the first two months in China flew by pretty fast. I am looking forward to seeing my Chinese language skills progress by the end of the program, and I will keep seeking growth through new experiences as I refine my identity and continue to move forward in my life.