Normally, the Tabor Academy admissions office spends the fall planning and executing a Tabor tradition, the annual Fall Open House for prospective families. This year is no exception. The admissions office is still planning an open house. It just so happens that we will host this year's open house on Zoom. Tabor's first ever Virtual Open House will take place on Thursday, October 29th, from 7-8:30 p.m. Eastern.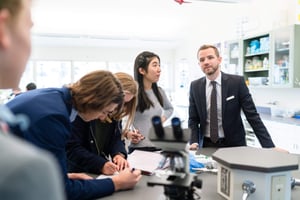 Our virtual event will feature the same key elements that families are looking for at our in-person events. Prospective families will get to hear from key members of the senior leadership team at Tabor including Interim Head of School Julie Salit, Associate Head for Academic Affairs Eileen Marceau, Director of Diversity, Equity, & Inclusivity Lorainne Snead, our Student Co-Heads of School, and many other Tabor students and faculty members.
Families will choose between informative breakout sessions in three different rounds. Five sessions will be offered per round, and families may attend three sessions per round. Breakout session topics include student life, visual & performing arts, the student-athlete experience, college counseling, and the unique programs that make us the "School by the Sea." (Tabor admissions staff will handle your movement from one session to another behind the scenes. All you have to do is settle in and enjoy!)
Most importantly, prospective families will hear what students love most about the school, anecdotes about their experience here, meet faculty members who are in charge of Tabor's key programs and initiatives, and gain a sense of the academic experience at Tabor.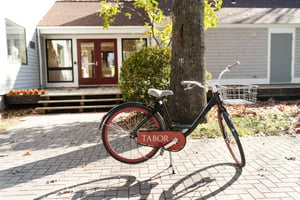 We hope to welcome families to campus in person during this admissions cycle, but in the meantime, we have put together a thoughtful virtual experience that is designed to convey what makes Tabor special.
Tabor admissions also offers virtual events each Tuesday, alternating between a general information session and a student panel discussion!
To join us for the Virtual Open House, a weekly virtual event, or to book a virtual tour and interview, please visit our Virtual Visits & Events page!
We look forward to seeing you soon.