When visitors come to my house or to my neighborhood, or even to my town, I like to show them around, point out different places I like and tell them stories. It has always been natural for me to share places with people who are seeing them for the first time, especially if it is a place I love. So, of course, when I came to Tabor Academy I became a tour guide so I could share my new school in the same way.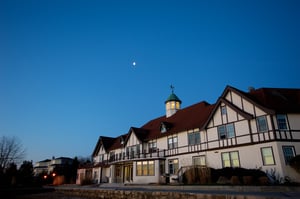 What I didn't realize was how natural talking about Tabor has become for me until I found myself detailing every aspect of my school during a Fourth of July event this past summer. Even off campus, away from the routine of classes and the lively social scene, I didn't have to think twice about most of what I was describing. Over the past three years, Tabor has slowly gained "home" status to me. My dorm, Baxter, gave me a family, and the campus has become as familiar as my own backyard. Like my home and my neighborhood, I want to show people what Tabor has to offer.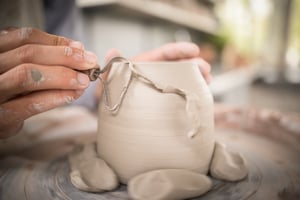 Recently, my family moved from the house I grew up in. Just before we moved, I became pretty nostalgic and a bit sad when I realized the things that I loved about my home and had become instinctive would all change when we moved. When giving tours at Tabor, it has become instinct to share certain aspects of my experience, like how much I enjoy the ceramics studio, a place where I can focus on the clay, the wheel, and calming down after an involved academic day. I always want to tell visitors stories about my French class (a group of four untalented bakers) doing a hands on cooking unit. I make sure to bring them into Baxter so I can show them my dorm room, our common room, and of course point out where our lovely houseparents (and each of their respective dogs) live. Now, as a senior, I'm feeling the same way as I did before my family moved.
This is my last year at Tabor, and sometime soon I'll give my last tour of campus to a prospective family. I will share my last funny story about my squash team of four years, I will tell my last anecdote about my favorite teacher, and I will rave about how cozy and homey the Baxter common room is for the last time. The tours I give this year will be even more special to me because hopefully among them will be prospective students who will soon feel the same way about Tabor as I do, and who someday, will also be sad to think about giving their last tour. Hopefully, if you're a prospective student reading this, you'll be coming for a tour of campus very soon. There are hundreds of Tabor students who love the school as much as I do and we can't wait to show you our home!