Excerpts from a speech by Brandon Sherman '20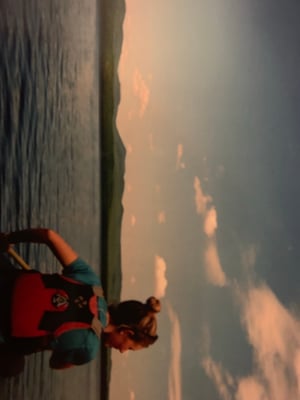 About a year ago today, my advisor, Ms. Kaplan, elbows me during All-School and says, "pay attention, you're going on this." Sure enough, about four months later I found myself heading off in June on an Outward Bound trip, having successfully applied for the Tabor Outward Bound Scholarship.
Essentially Outward Bound is an organization that offers a variety of outdoor exploration and learning trips. The trip that I went on was two weeks long, mainly canoeing and backpacking near the Appalachian trail in Maine. We never went indoors and carried all of our supplies, clothes, food, and other resources on our backs. We hiked over 75 miles and canoed over 85, going about 11 and a half miles per day.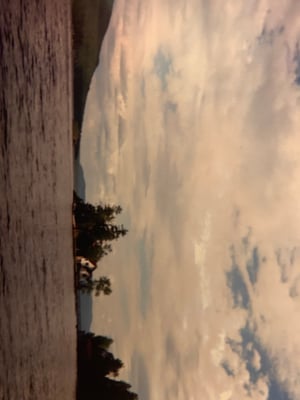 If you take away anything from my speech today I want you to know that those two weeks were both the most informative, and the hardest of my life. I made connections with students on the trip that I know for a fact will last me a lifetime, and I learned to be grateful for what I have and to never take anything for granted. This trip was extremely challenging, it pushed me mentally and physically and showed me that my problems back home aren't nearly as difficult or as stressful as I perceive them to be.
This trip wasn't just a physical challenge, it also helped teach leadership. Countless times I found myself stepping up to help out my group or to go the extra mile simply because I knew it was the right thing to do and that someone had to step up. From dealing with conflicts between friends to making sure everyone is efficient and on task, to simply talking to people and interacting without any other distractions, this trip showed me how to lead. It showed me that there is no problem too small to act on, and no problem that can't be solved.
My perspective on life as a whole has honestly shifted. Before this trip, the smallest of problems were enough to drive me crazy and lead me to become less efficient and more emotional. However, after my two weeks in Maine, I've learned to deal with my problems through a much clearer lens. I learned to take in what problems are going on, what I need to do to fix them, and who I can use as a resource other than myself. I know that at face value this may not sound intriguing to some people: two weeks in the woods? In a tent? Like with bugs and stuff? Without a phone? Trust me, I wasn't thrilled by the idea of it either, however, there were moments on this trip where I don't think anything could've been better.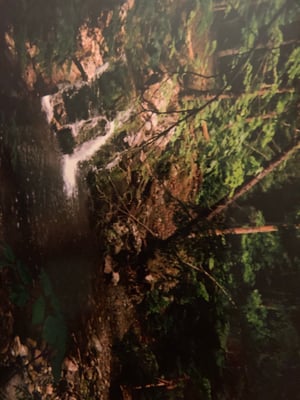 I'll end with a story that I think captures my experience at Outward Bound. We woke up at 6:00 AM, just as the sun was rising, and hiked the Appalachian Trail for about six hours, before departing from the trail and going into the thick, unexplored forest. We marched on for the rest of the day, going up about four other small mountains before finally reaching our destination, a peak that sloped up at basically a 90-degree angle. After about an hour of zig-zagging up the mountain, we finally made it to the top, just to see a fire tower that shot up another 150 feet into the sky. After climbing the ladder up, which with me being afraid of heights made for a lot of fun, I reached the platform at the top where one of our counselors told us that this was one of the highest peaks in all of the eastern U.S. We were above most clouds and I could see for miles, and I couldn't see a single road, truck, building, or phone. That night, with no light pollution from any cities, I slept under the stars and saw more in one night than you'd see in an entire year.
I learned that being a leader isn't about telling everyone what the plan is, or having all the right ideas, or directing everyone around. I learned that being a leader means you don't quit, and that you will do whatever it takes to make sure that the person next to you has the best experience possible and is in the best position to succeed. Sometimes, simply pressing on and not giving in when massive amounts of adversity are thrown your way, is what makes you a leader.
Today, I wear a bracelet with the pin I got from the trip on my wrist most days; it reminds me how much one person can do and that no task is too large to tackle.