A campus tour is a great way to get an initial sense of whether or not you can picture your family as part of the school community. Here are four tips for maximizing your on-campus, in-person boarding school tour experience including questions to ask and suggested ways to approach your tour.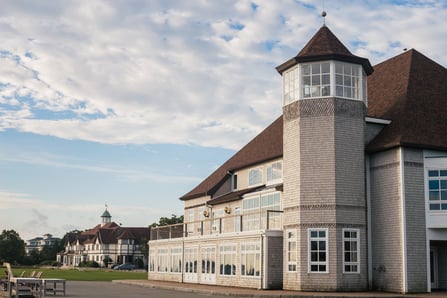 1. Set Up Special Interest Appointments in Advance. Any special requests such as meeting with a coach or the director of a program should be set up in advance. The faculty members who lead our co-curricular programs are happy to meet prospective candidates! They do need a little bit of advanced notice so that they can plan.
2. Listen to the Anecdotes and Ask Questions. Your tour guide is trained to share some specific information about Tabor that most families find helpful in differentiating schools and creating context. However, the personal anecdotes and stories they will share are much more telling of what kind of a place each school is. Feel free to ask them things like:
"Who do you go to for help if you need something?"
"What is your favorite memory here so far?"
"What has been your biggest challenge here so far?"
"Where do you hang out on the weekends?"
"Why did you choose to come here?"
3. Take Pictures and Notes: It is helpful to be able to differentiate between the schools you visit and remember your experience at each one. Taking photos on your tour as well as writing notes as soon as you get back in the car will help keep your thoughts organized. Develop a checklist as a family and rate each of the schools on the same criteria. Criteria might include the tour, the facilities, the dorms, dining hall, athletic and arts facilities, weekend life, faculty-student relationships, and academics.


4. Explore the Local Area: Take some time to explore the communities around each of your possible schools. Think: where would you go for dinner on a family visit? Where would students be likely to hang out? How accessible are necessities like Target, etc.? Ask your tour guide or admissions officer for their recommendations.

Tabor Academy and our hometown of Marion, MA and surrounding environs are ready to welcome you. Visit Fieldstone Farm Market, The Oxford Creamery, The Brewfish Bar and Grill, The Atlantic Bistro, Kate's Simple Eats, Turk's Seafood and Sushi, Walrus & Captain, Flour Girls Bakery, the Marion General Store, or Sea Dips Ice Cream (seasonal) while you're here.

We hope to see you very soon!