Please enjoy this last post from our Service Trip in Thailand. It seems our students may have found some perspective along the way that may help them to lead more grateful and happy lives. Not a bad take away!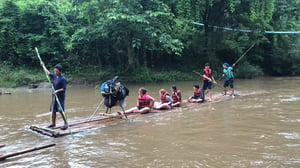 Although, I am Thai, I actually learned a lot about Thailand on this trip. I experienced something that I would not have had an opportunity to do otherwise.
Thailand has so many different hill tribes such as the Karen and Lahu tribes we met. Their lifestyle taught us something important. The sign at the Doi Pu Muen, said, ที่นี่ไม่วุ่นวาย เเต่ไม่ค่อยสบายสักเท่าไหร่ which mean this place [Chiangmai] is a peaceful place that you will enjoy, but it is not comfortable. I would say that this phrase summarized this trip for all of us. We have encountered tough times together, trying to experience something that we would not have normally in our lives. We built something that will be beneficial to someone who would like to help Chiangmai to be a better place. That is something we can feel good about.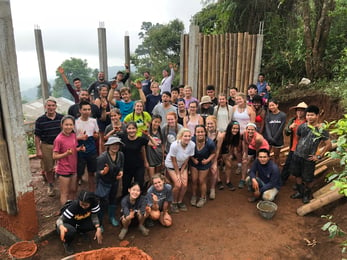 One thing that surprised me and the other students was the fact that people here, in the hill country, enjoyed their lifestyle without advanced technology. They are satisfied with what they have, which taught us that money is not the only path to happiness in our lives. Now, when we find ourselves complaining, we might think about these people who do not have the same opportunity as us before we go on too long.
---Poom Siripakorn '21