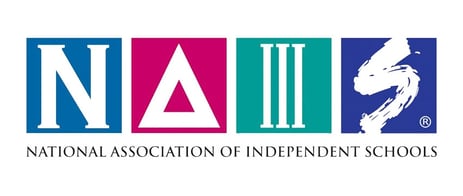 On November 1, School and Student Services (SSS) by the National Association of Independent Schools (NAIS) rolled over the financial aid application from the current academic year to the next. Families wishing to apply for financial aid now have the ability to visit the website, create an account, and begin reviewing the application forms. Some families will need time to gather documents, speak with family members, and other steps as needed. The application is due February 1st with the remainder of the student's admission application. The additional steps required for a financial aid application can feel like obstacles when families are left without sufficient information. The goal of this post is to provide insight into the process, practical tips and advice, and to demystify the financial aid process for prospective Tabor Academy families.
Tabor Academy's financial aid is awarded to just over 33% of our student body each year. Tabor Academy's financial aid budget (like that of other boarding schools' financial aid) is used to make a Tabor education accessible to deserving applicants who cannot afford the full tuition. Our average grant is over $43k for boarding tuition. We make awards based on a combination of two factors: demonstrated financial need of the parents and the overall merits of the student applicant. We call this "need based, merit distributed." The financial aid and admissions processes are actually separate.
At Tabor Academy, we will not deny admission to a student whom we believe qualified to attend our school. However, not every admitted family receives funding. Students receive an admissions decision based on the merits of their application. Financial aid is also awarded on those same merits and is awarded to the strongest applicants in the admissions pool based on the needs of the school. Unfortunately, some students are qualified for and subsequently offered admission to the school, but their application is not competitive enough to receive financial aid. We wish there was enough financial aid for every deserving student but like most of our peer schools, our budget is limited.
The most common misconception about financial aid that we see at Tabor Academy is that we offer athletic scholarships. Financial aid is need based, which means that we do not award financial aid to families who do not qualify for it. Families demonstrate their need by filling out their PFS and submitting their most recent tax return and W-2. A student's overall merit as a student and potential member of the community can help put them in better contention to receive financial aid. Another misconception is that financial aid is only given to low income families. In fact, quite the opposite is true. A great deal of our resources are dedicated to assisting families in the middle income bracket, where we share the cost of tuition with the family.
While we award financial aid to families across the spectrum of financial need, we do have funds set aside to assist our families with the highest financial need. A student demonstrating need may receive help purchasing books and laptops. We also assist with the cost of standardized testing and college applications.
It is helpful to know what documents are needed to complete the application for financial aid. Having all documents accessible while completing the application will facilitate a smoother experience. Parents should be prepared to reference and provide their most recent tax return (2015), W-2, mortgage statement, car payment details, retirement account information, and information about all other assets and/or debt. This information helps create the clearest picture of a family's financial situation.
All parents make investments in this kind of education, regardless of how much tuition they are paying. The Tabor Academy experience is a gift that keeps on giving to each and every student in the form of lifelong friendships and a lifelong love of learning. We are proud to make this a reality for as many students as possible each year.