It feels good to be back in school. Although it is true that we would all prefer to be together on our beautiful campus, I am increasingly grateful for the fact that our students are still connected and they are still learning. For this reason, I want to share with you some of the work our young scholars are doing in their history classrooms this trimester.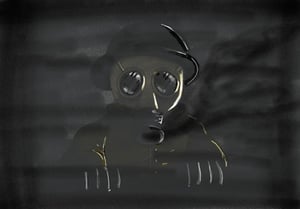 The freshman course, Modern World History, has hit the ground running and are approximately halfway through a deep dive on World War I. The students are doing research, participating in online spider-web discussions, and are preparing for an online Treaty of Versailles simulation. They will each represent a country that fought in the war and attempt to negotiate a peace to end a conflict, which at that time, was called the "War to end all Wars." After the simulation, they will write a reflection on what they learned and the long-lasting consequences of the first World War on the 20th century. Stay tuned for an interesting podcast project coming up in the next unit of the trimester on the Spanish Flu of 1918.
One of the strengths of Tabor's History curriculum is its diverse list of full-year and trimester electives. Advanced Topics in United States History is a full-year course and they too are managing the transition to online learning well. They are currently studying the Cold War via an in-depth analysis of the movie Dr. Strangelove. They will study the Civil Rights movement next and Mr. Pardo is excited to continue developing their writing skills while helping his students "make a new discovery or two along the way." Similarly, Mr. Bratton, who teaches Human Rights, is excited to get to know his students and get the course underway.
"In Human Rights," Mr. Bratton says, "we strive to understand the dignity and rights of a person and we are going to learn about a construct called the Pyramid of Hate; how mere name-calling can systemically evolve into some of the world's most horrific crimes against humanity." Mr. Bratton is also excited about the prospect of online learning and believes that community need not suffer as a result of physical separation. "More than ever before, protocols and technology have allowed me to experience "community" with my students in a way that was not necessarily needed before." Mr. DaSilva, who teaches Global Studies, another trimester elective, would agree.
When I asked him what he was excited about this trimester he gave a very philosophical answer, "It's often said that crisis leads to opportunity. This is a very important time to be teaching Global Studies using Global Citizenship as a foundation and the UN Sustainable Development Goals as a framework." Mr. DaSilva is also excited to lead his students in an exploration of globalization in the 21st century.
I want to quickly mention two more exciting courses. The first is Mrs. O'Brien's Executive Branch elective. Students will spend a large part of the trimester researching the 22nd Amendment. They will then formulate and write an argument paper on whether Presidents in the United States should serve for a single term of six years or continue with the two-term system currently in place. Also interesting is a detailed investigation of the ways in which COVID-19 is altering consumer preferences and purchasing habits. This is just one of many fascinating questions Mrs. Mattison's Microeconomics class will be investigating this trimester.
In closing, I have attached an image recently created by Nicole Joffe '23 who is a current student in Modern World History. It depicts a German soldier wearing a gas mask in combat during World War I. I share this image (with permission) because it is amazing and profound. It captures the horror of the trenches (and is done in the style of Otto Dix, a famous German painter, and Word War I veteran) but the clearing smoke and gas gives me hope. It reminds me that the Great War, and the pestilence that followed it, would eventually end and that we too shall return to the shores of Sippican Harbor. In the meantime, our teachers and students remain dedicated to our mission and are looking forward to the rest of the trimester. Stay healthy, stay safe, and be well.
Gas Mask – Nicole Joffe Class of 2023