By Kevin Sullivan '10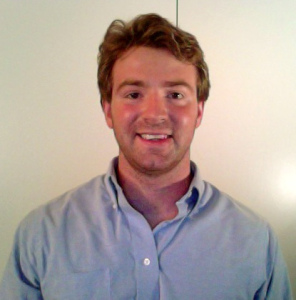 When I was asked to speak to current Tabor upperclassmen at their orientation program, I was thrilled. Most people never go back and speak at a high school event, and I felt very honored and grateful for the opportunity. Looking back, I feel the education I received at Tabor, both inside and outside of the classroom, taught me so much and prepared me so well for college and beyond. I'm thankful for that and wanted to make the most of this speaking engagement as a way to give back to the school that has given so much to me.
The talk was on the concept of identity, and how the college process and college itself may not work out as planned, forcing one to adapt and partially deviate from one's familiar identity. I was invited to speak because this happened to me in college. Going into Washington and Lee University, I was a low level recruit for both the baseball and basketball teams. After being cut from both during the fall of my freshman year, I eventually tried javelin, never having participated in track and field previously. I left after senior year as a two-time captain, conference record holder, and the 13th place finisher at the 2014 NCAA Division III National Championship meet. During my talk, I told the story of how I navigated this unexpected transition, but I also worked in broader themes and other examples of how changing identities and uncertain futures are not challenges to be feared, but rather embraced.
It was only five years ago that I sat in Hoyt as a Tabor senior, so admittedly it felt a little odd to be up on stage, speaking as a young alumnus. I just hope I was able to leave an impression or impart some valuable knowledge to the current students, or at the very least not bore everybody to death. Some faculty members I was close with came to watch me speak, which I appreciated very much. The fact that my old teachers and coaches voluntarily gave up part of their Saturday evening to come listen goes to show just how special Tabor is and how much the faculty truly care about their students. Overall, it was a great experience.
Kevin is an Analyst at MidCap Financial, LLC in Bethesda, MD.