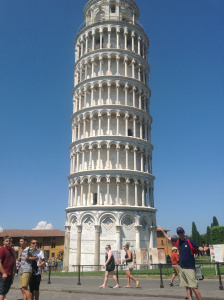 It's always nice to be able to help someone who has helped you. It may not be in equal measures, but you do what you can do. Tonight, Tabor faculty worked with our friends at Gifts to Give to figure out a way we could give a little something back to them for all they have done for us. We enjoyed the second annual fundraiser for Gifts to Give, held in Hoyt Hall at Tabor. It was a night of music featuring a local talent Tommy Booth, along with two faculty musicians: our Head of School John Quirk, and math teacher and hockey coach Gerry Dineen. I understand it was organized in part by Tabor house parents Eric and Nicole Long.
In the world of helping along the Southcoast, Gifts to Give is huge. Of the 40,000 kids who are below the poverty line from Newport to the Cape, they served 9,000 of those children last year! What's more, they had 12,000 kids from the area volunteer, teaching them about luck and privilege, about the value of giving back, and of empathy, compassion and love. We have been very fortunate at Tabor that our students have been part of their success. They have learned so much from the connections they have made with other volunteers, and from the wisdom and vision of the founder and leader, Jim Stevens.
Tommy Booth, as he thanked us for coming, said that the night was all about connections. "Just as music connects people, so does giving." Gifts to Give is all about helping people gain a bit more security in their lives so that they can take advantage of the opportunities open to them. When people are struggling with poverty, it can be hard to see opportunities and stay focused. Sometimes, a little help from a friend can unlock the potential that can be lost through that stress.
It was nice to share a night of music in celebration of the love, inspiration and potential that is always abundant at Gifts to Give. To tap into some of their positive energy, find and like them on Facebook, then go one more: grab the family and head over and volunteer! Don't forget to whistle while you work!