Reunion 2014 was a record breaking success for Tabor! We had the largest turnout of any reunion with over 600 people attending. The classes of 2009, 2003, 2004, 2005, 1989, 1983, 1984, 1985, 1979, 1974, 1964, 1959, 1949, 1944 and all Admirals were on hand to celebrate in grand fashion.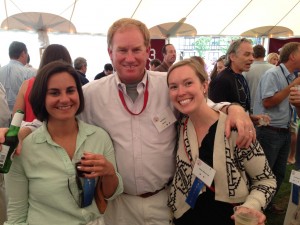 The success was all thanks to our alumni volunteers who stepped forward early on to help encourage classmates to come back, as well as to help support Tabor's fundraising efforts through the Fund for Tabor. Class committees were formed and monthly conference calls were scheduled to keep the teams on track. It was great to have so much involvement and we appreciate the effort from each of our volunteers.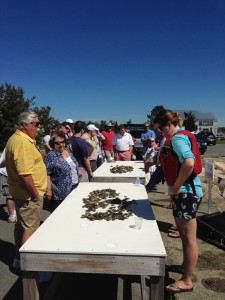 Another factor in our success was the faculty. The weekend was moved up two weeks in order to be able to allow more faculty participation. They eagerly stepped forward to run fun activities with their former students such as kayak tours, teaching about our new oyster farm, small boat sailing, our famous Tabor Boy cruises, fun runs, yoga, a museum quality archive display, a golf outing, pottery demonstrations and so much more. Bruce Cobbold gave his "Last Lecture" at the Alumni Memorial Service, and alumni shook his hand and wished him well in his retirement as they exited Chapel, a wonderful moment for Mr. Cobbold. And Chef Andrew joined the fun to do a cooking demonstration!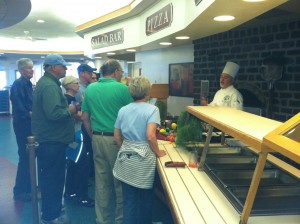 Finally, I think the retooling of Reunion for our youngest guests was a smashing success. Noel Pardo, Director of Tabor Summer Programs, organized a mini-camp managed by his best camp counselors. The kids did arts and crafts, they swam and learned about the critters in our touch tank, they were all over campus enjoying all that Tabor has to offer.(Heads up to the moms and dads: we just might have put some ideas for their future education into their little heads!!)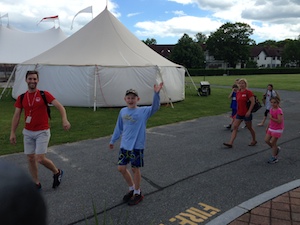 Reunion Weekend is a time that all of us in the Advancement Office absolutely love. No matter what the activities, our alumni come back engaged and happy to be at Tabor. It is the spirit that makes the weekend so special. Everyone is happy and ready to have some fun, and eager to visit and catch up with faculty and friends. We eat, drink, dance, talk, relax, and just generally enjoy each other. It is the best of times and you really just shouldn't ever miss it! I think we should rename it the Tabor Family Reunion, because that is really what it is after all!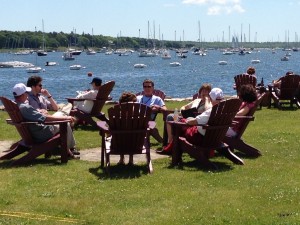 To enjoy more photos from the weekend, please visit our page on Facebook: Tabor Academy Alumni. Or visit our Shutterfly share site to view our photos and add your own.
Next year, our plan is to return to the classic format of five year reunions.
0's and 5's: YOU'RE UP!