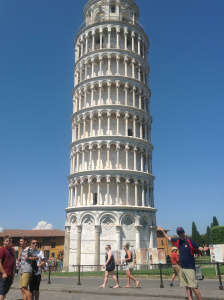 Today we are honored to welcome twenty-eight faculty members from Beijing National Day School, a public high school located in Beijing, China. Steve Downes has arranged this collaboration.
About half of the BNDS faculty can speak English, and our Chinese-speaking students are hosting the other half individually. The schedule for the visitors is to attend chapel, do a campus tour, "shadow" a class with a Tabor faculty member or their Chinese-speaking student, and then go to lunch in small groups with their Tabor faculty hosts. A Q&A about Tabor so they can learn more about our school is also planned.
BNDS is a forward-looking, well-regarded school in Beijing with around 3,000 students. It has an international division with AP and IB programs. This delegation of faculty includes 6 upper-level administrators, 7 Chinese Literature teachers, 6 Mathematics teachers, 3 English teachers, 1 Physics teacher, 2 PE teachers, 1 Music teacher, 1 Technology teacher, and 1 Communist Party representative. It is an incredible opportunity for Tabor and for the Chinese faculty to have this opportunity.
We have enjoyed some interesting perspectives and interactions with our new friends and look forward to learning more about schools in China. There is no doubt that this experience will leave some lasting impressions on all of us.