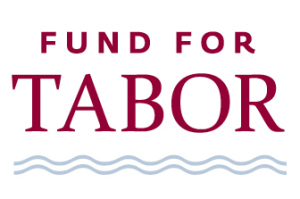 The envelopes are coming: Both to your mailbox and back to ours; the Fund for Tabor is launched!
Over the summer we hired a creative agency, to give our most critical fundraising effort its own identity. The results are hitting your mailboxes now.
We know because the response is coming back to us. With 100% participation from our Faculty and our Board of Trustees in hand, a new Head of School urging us to be the best we can be, we are looking forward to a year of unprecedented success. We hope you can be a part of it.
The fund supports four critical areas of school life and basically provides enormous opportunity to our students (that's what they are here for, right?)
The four areas are:
Inspiring Teaching and Learning (I think that says it best!)
Beyond the Classroom (everything outside of academics)
Access to a Tabor Education (expanding possibilities for all Tabor students)
School by the Sea (stewardship of our unique seaside campus)
The Fund for Tabor is our best avenue for making the biggest gains in current income for our program at Tabor. Your collective gifts to the Fund for Tabor, which last year totalled $1.4 million (the goal is $1.5 million this year by June 30, 2013), is the equivalent of having about $45 million more in our endowment right now. The impact is immediate.
In today's environment, where investment gains in our endowment are harder to come by, and families are stretched thin by tuition payments, current year fundraising through annual gift-giving is more important than ever. Partnering with the faculty and trustees, as well as our many volunteers, to make Tabor the strongest provider of possibility and opportunity for our students is rewarding and exciting.
Last weekend the trustees met with over 80 alumni and parents to help set a new vision for Tabor's future. It was productive and exciting to see people getting onboard. You can be involved too by volunteering to help encourage others you know to support Tabor. Spread the word about our school and share your pride.
Join us in this important work!