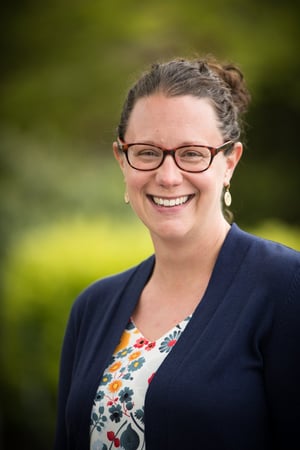 Let's roll the calendar back 19 years to the summer of 2000. That summer found me eagerly anticipating my freshman year in college. As I awaited my mid-August departure, I remember questions running through my mind -- "What will it be like?" "What classes will I take?" "How difficult will my professors be?" and, most importantly, "Who will be my roommate?" In life before social media that last question was one upon which I depended on my undergraduate institution to answer. Yes, I had filled out the rooming questionnaire that had been included in my enrollment materials, but aside from indicating whether I went to bed early or late and if I kept a clean or dirty room, there wasn't much science involved in making a match.
Fast forward to present day and we find that lots about the college roommate selection process has changed. In the age of Facebook, Instagram, and Snapchat, students are connecting long before they ever set foot on their college campuses. In recent years, it has not been uncommon for high school seniors to have identified who they want to room with in April or May. Often these selections are based on Facebook chats that turn into text exchanges that turn into one student taking the brave step in asking the other to be their roommate. Selections are then communicated to their college and voila - the match is made!
In response to this growing phenomenon, Duke University made headlines earlier this year when it changed its roommate selection policy. Reversing course, the university ended self-selection and implemented a more randomized matching and assigning of students, citing the need "to normalize the concept of two people from possibly disparate backgrounds living together" (Duke's Random Roommates). Initially there were mixed responses to this change. Critics raised the possibility of intolerance and bigotry among roommates who did not respect each other's differences while advocates pointed to the benefits of students interacting with a more diverse population of their peers. Though the official verdict is out, the new policy appears to have worked. University officials report no increase in roommate reassignments, nor have they heard from many students or parents expressing complaints.
So, will the shift at Duke serve as catalyst for other institutions to follow? It's hard to say, but, as seniors prepare for their transition in the fall, what should they do when it comes to their future roommates? I turned to several recent alumni for their perspective in trying to answer that question.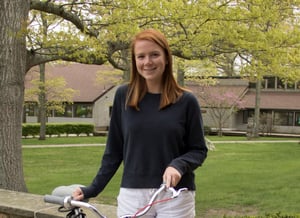 India Daniel '18 just finished her freshman year at Wesleyan University, and she chose her roommate. They met through a mutual friend, texted throughout the spring of senior year and ultimately decided to room together. Of the experience, India shares that she and her roommate are very compatible and did not have any issues in their year living together. In fact, they are now close of friends. Kaelyn Jadul '18 also had a positive freshman roommate experience at Fairfield University, but her roommate was "randomly assigned based on answers to a very short questionnaire." Kaelyn says that the best thing about her rooming situation this past year is how close she became with her roommate and how well they balanced each other out and shared responsibility for the room. Similarly, Basson Kollack '18, who was randomly matched with his freshman year roommate at St. Anselm College, commented that "the match between me and my roommate was pretty accurate" citing that the best thing about his living situation is the commonality he shares with his roommate. "We both play the same sport, are from the same state and study the same major, so we were able to easily connect and were together most of the time whether it was class, practice, or any other activity."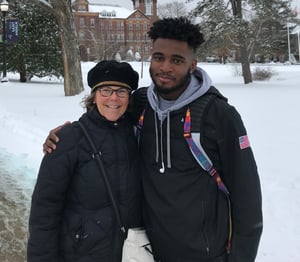 Despite finding their roommates through different means, India, Kaelyn and Basson offer similar advice to Tabor seniors as they prepare for their freshman year rooming experience. India said, "Keep an open mind! If you choose your roommate, it may work out super well, but it also may not. Don't shy away from going random - many people I know who went random had a great experience." Kaelyn shared, "Stay open to anyone and everyone going into the process, the way the relationship goes is largely dependent on how hard you try, especially in the beginning. The person you live with doesn't have to be your best friend, but as long as you respect each other and come up with a system of living, you will be fine." Basson encouraged students to "sit back, relax, and let the freshman year roommate process pan out because there is nothing to stress or be nervous about." He went on to say that even if the college doesn't get the match right, "I know you will be able to get through it and make the best of it, like all of us Seawolves are capable of doing. You'll be great!"
In the end, no matter what a student decides, there are bound to be some challenges to navigate next year when learning or re-learning how to effectively share a dorm room. Yet, whether a student self-selects or goes for a random roommate assignment, there will be worthwhile life lessons learned along the way.