I had the chance to visit Case Western Reserve University in late January as part of a counselor fly-in program that afforded me the opportunity to get an up close and personal look at the university and the city it calls home. The place is amazing! So are the people and the programs that make the place tick. I visited during the Arctic Polar Vortex, too, with temps rarely above zero and wind chills dipping well into the negative numbers. The fact that I came away with such good feelings while being vulnerable to frostbite speaks volumes about the quality of Case Western. I always knew how great a place Case Western is given my role as a college counselor, but even I wasn't giving them the credit they were due. More and more frequently I recommend Case Western to my students. Regrettably, far too many of them respond with something like "huh…what's that?" I'll then spend a few minutes extolling a plethora of virtues, highlighting academic programs and offerings, but I find the conversation quickly pivots to location. "Where is it?" they ask. Cleveland! Cleveland, Ohio, I tell them, as if saying it twice will help them understand things more clearly. Gen Z'ers often struggle with geography, a likely byproduct of growing up asking the likes of Siri and Alexa for answers to all manner of questions, so they still don't have a strong grasp of what my response to their question really means. For all they know, Chicago, St. Louis and Cleveland are all in essentially the same place because they are in what they loosely understand to be the Midwest. After more than a decade in college advising and a quarter century in the business, I marvel at just how significant a role geography plays in college searching. Furthermore, preconceived notions and outdated myths about certain colleges, and even certain cities, also loom large.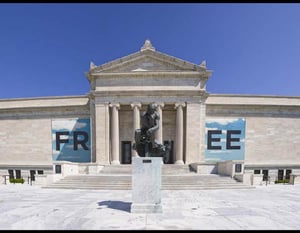 Here are a few reasons for students to lean in and make sure they aren't so quick to dismiss Case (I couldn't resist the pun). For lots of Tabor students, it's really not that hard to get to Case Western. Multiple nonstop flights depart Boston's Logan Airport on a daily basis and flight time is less than two hours. Cleveland is a vibrant city with lots to offer from art and culture to dining and entertainment, and the university is situated just a few miles from the city center making it very easy for students to come and go as they please. The Cleveland Symphony Orchestra is world renowned and the Cleveland Museum of Art is an amazing resource located just off the edge of the Case Western campus. I was only in the museum for 90 minutes, but while there I saw original works by Monet, Picasso, Dali, Rousseau, Pollack, Rodin and more. If you are you a music fan, the Rock and Roll Hall of Fame is based in Cleveland; concerts and exhibits take place throughout the year. And if sports is your thing, the NFL, NBA, and MLB all have teams based in Cleveland.

But let's talk more specifically about the university. One of the first things that stands out for me is their single-door admission policy. Please note, I did not say open door admission policy, I said single-door, meaning students do not need to declare a major at the point of admission. This allows all students to explore the entire suite of available academic programs across the schools of engineering, nursing, management (business) and the college of arts and sciences. Engineering opportunities are amazing and Case is home to one of the world's largest university-based makerspaces that is a bonafide ecosystem for innovation. It's seven stories tall and uniquely designed and filled with cool stuff for hackers, innovators and entrepreneurs of all stripes.

While the maker space and innovation labs were pretty cool, my tour of the 500,000 square foot Samson Health Pavilion was out of this world. This state-of-the-future facility innovatively integrates the medical, dental, and nursing schools, partnering with The Cleveland Clinic and serving as the centerpiece of a bold new health education campus. Students and professors will use both augmented and virtual reality to explore the nuances of human anatomy and disease states, providing students with the very latest in digital technology. Don't take my word for it, check out this short video and see for yourself what the future of studying medicine looks like. Additionally, Case Western offers a pre-professional scholars program that allows students to gain conditional admission to their medical or dental school.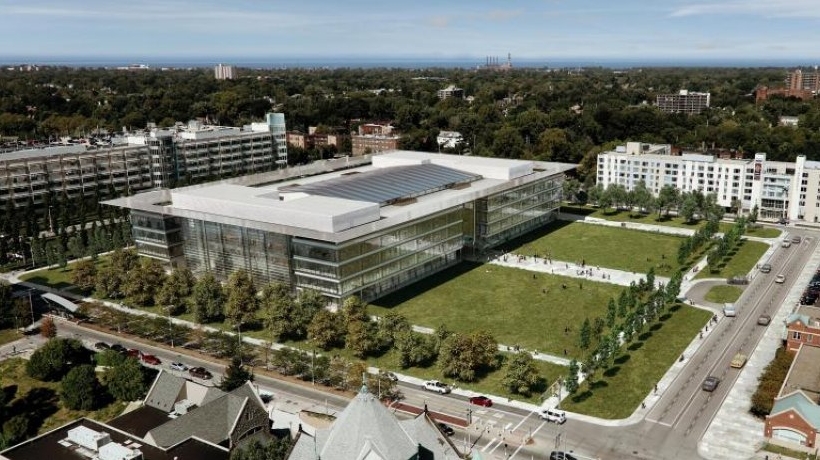 Opportunities abound at every turn. Unless you've visited recently, forget what you used to know about Cleveland, because the de facto anthem associated with the city for more than a generation has never been more spot-on than it is today – Cleveland Rocks…and so does Case Western!