by David Horne, Director of Choral Music
It somehow seems appropriate that for my first blog post I am writing about the first Festival of Lessons and Carols at Tabor Academy to be live-streamed. While I am a great proponent of live performance, I am often the recipient of fervent emails from recent graduates lamenting their absence from the service because of end-of-term exams. I am delighted to think that some of you will be able to participate in real time, despite the distance and hope you will be moved to sing along!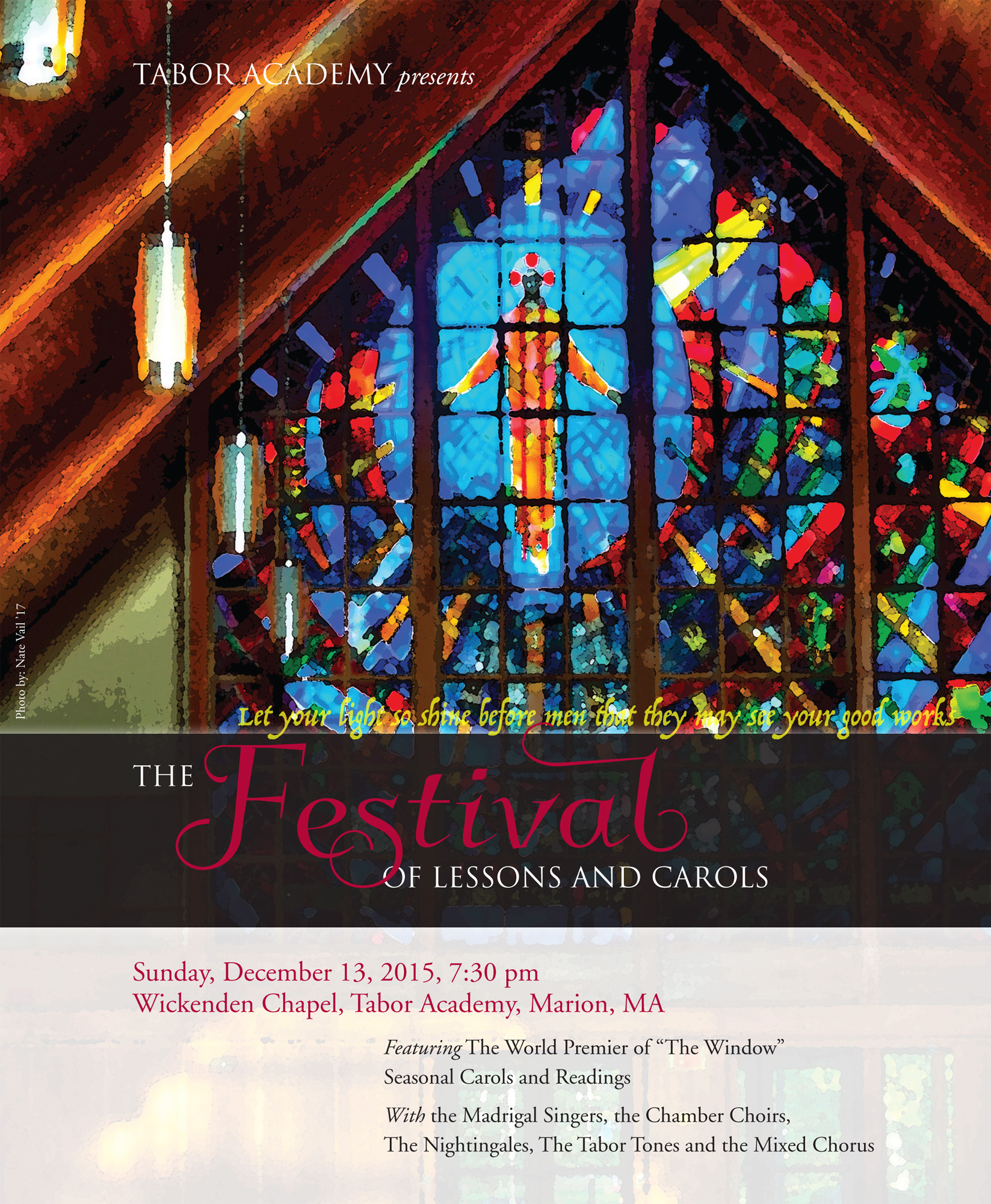 My return to classes and to my 20th Festival of Lessons and Carols has been illuminated by the inscription on the stained glass window in Wickenden Chapel, "Let your light so shine before men that they might see your good works" that inspired the theme for this year's Festival. One day this fall in rehearsal, The Madrigal Singers produced a chord in eight parts whose reverberation lingered after they cut off. The awareness of the beauty of that moment lit the faces of all the choristers just as I happened to glance up at the sunlit window. The following Monday, I brought in "The Window," the piece that the Madrigal Singers will be performing for this year's Festival right after the 6th reading. I also got busy on two new pieces for The Men's and Women's Chamber Choirs and a new arrangement for the Tabor Tones. The Nightingales and Mixed Chorus will round out the musical part of this service.
This year's Festival will begin with an organ prelude at 7:15 pm on Sunday, December 13, followed by the introit, "In The Beginning" and our traditional processional, "Once in Royal David's City," at 7:30. Please join the Choirs and Readers, either in person or on line, for our annual pageant of hope reborn in a world that, more than ever, seems intent upon extinguishing all illumination, and bask in the light shined by our students, witnessing their good works.