Don't want to bake this season? Enjoy Chef Andrew's Gingersnap Ice Box Cake
Ingredients: To make one 9" Bundt Cake
6 ounces cream cheese

2/3 cup light brown sugar

3 half cups heavy cream

80 gingersnaps cookies

3/4 cup gum drops
Recipe:
Add sugar and cream cheese in a large bowl and beat them with a mixer on until the mix is smooth.

Add the cream and mix. Keep on mixing until the mixture thickens and produces stiff peaks.

Spread 1 cup whipped cream mixture on the bottom of bundt pan and top it with 16 overlapping cookies.

Now for another layer of overlapping cookies, evenly spread about a third of cream on the top of first layer and top the ring with 16 cookies on the outside and 6 halved cookies on the inside.

Add another layer of overlapping cookies with 16 on the outside and 10 on the inside of bundt pan to cover.

Spread the remaining third of whipped cream evenly on the top, cover the cake with loose plastic cover and refrigerate for 12 hours or overnight.

Decorate with gum drops and enjoy!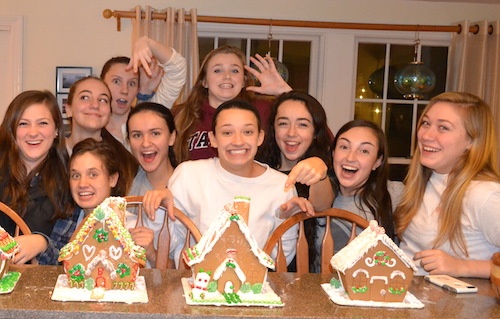 Click to edit your new post...